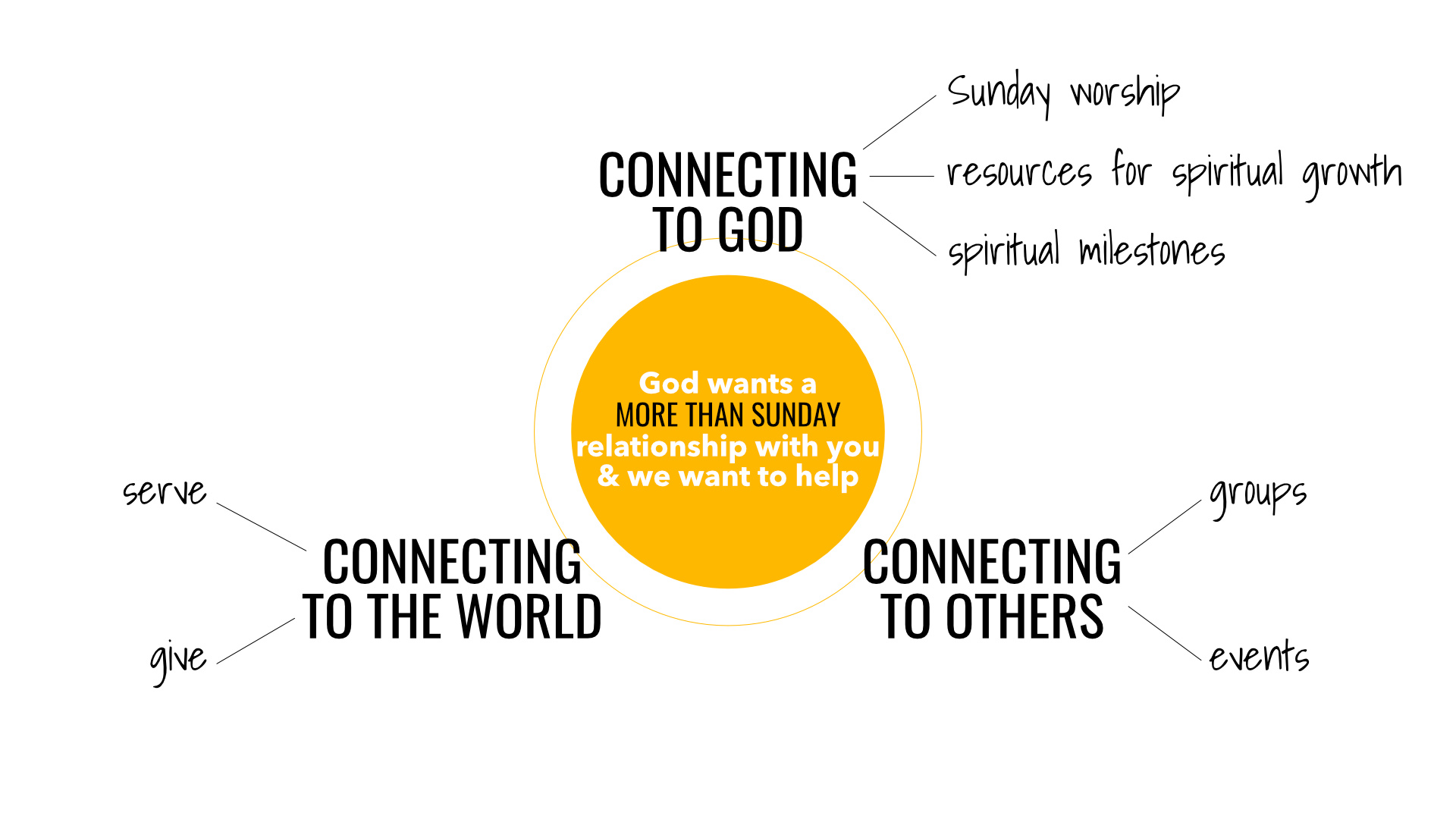 God wants a more than Sunday relationship with us that impacts how we live, how we serve, and how we give.
When we live out our faith, it's an invitation for others to know the hope we've found in Jesus, too.
CONNECTING TO GOD
We love Sundays, but that's just the beginning. We've pulled together resources to help you grow in your faith throughout the week and navigate spiritual milestones.
CONNECTING TO OTHERS
God created us to live in community with one another. We've found that a lot of what God wants to do in our lives happens in the context of relationships. Our events are hosted to help you meet people and our intention with groups is to give you the opportunity to build deeper relationships.
CONNECTING TO THE WORLD
We know we don't just exist for ourselves. Jesus' "famous last words" (before ascending into heaven in Matthew 28:19) were to "go and make disciples of all the nations, baptizing them in the name of the Father and the Son and the Holy Spirit. Teach these new disciples to obey all the commands I have given you. And be sure of this: I am with you always, even to the end of the age."
We've got opporurtunities for serving & giving both in our community and around the world.